IOWA CITY, Iowa (KCRG-TV9) – Mumps is still a growing problem at the University of Iowa. School officials said Tuesday they don't yet see any sign the number of cases are slowing.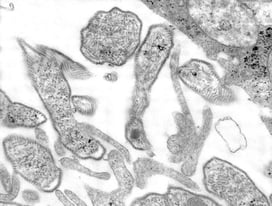 Mumps is an acute viral illness caused by the mumps virus. Symptoms include fever, headache, muscle aches, tiredness, and loss of appetite, which are followed by swelling of salivary glands.
November 9th, Johnson County reported 116 cases of mumps, the vast majority were believed to be at the UI. Fast forward to last week, 162 cases. As of Monday, that number grew to 196 cases, 152 of them at Iowa.
Lisa James, Iowa's associate director for clinical outreach, said mumps case numbers are typically much lower.
"In an average year, sometimes you see one or two," said James. "The numbers are very low. A really random case here or there, but it doesn't spread."
James said mumps numbers this year are the highest they've been since 2006, when the Midwest had a large outbreak of the contagious disease. She estimated a couple hundred cases showed up on campus.
With numbers again inching that direction, the UI fought back in November with free vaccinations. About 4,800 students got a third measles, mumps and rubella shot at eight clinics spread out across campus.